We not only offer you the plants and trees you need for your landscaping projects, but also essential tools and products you need to finish them. Not seeing what you need? Give us a call today and let us know what you would like to see added to this list!
To place your order, call 386-754-0161
Premium Long Leaf Pine Straw Bales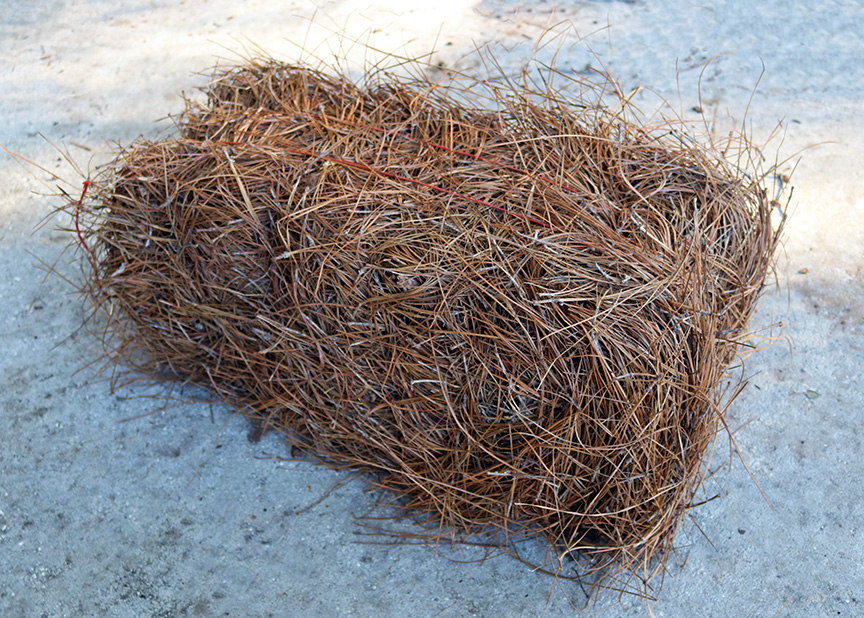 Adheres well to slopes. The interlocking needles hold together so they don't float away in heavy rains and helps with erosion control.

Bug and termite resistant and pet friendly.

Light weight and easy to apply.

Helps the soil retain moisture.

High in nitrogen for the acid loving plants.

Adds organic materials and nutrients to the soil.
Allows for better ventilation and water infiltration
Insulates the soil and helps maintain a uniform temperature.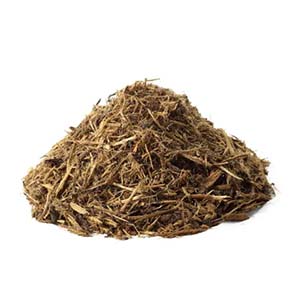 Available in Bulk

Made from 100% virgin wood
No added chemicals or colorant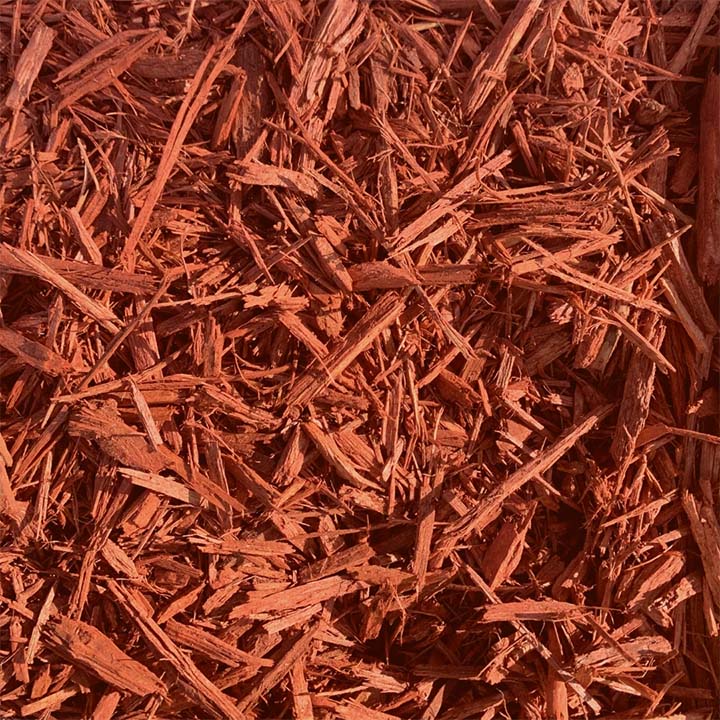 Aavailable in Bulk and 1.5CF bags.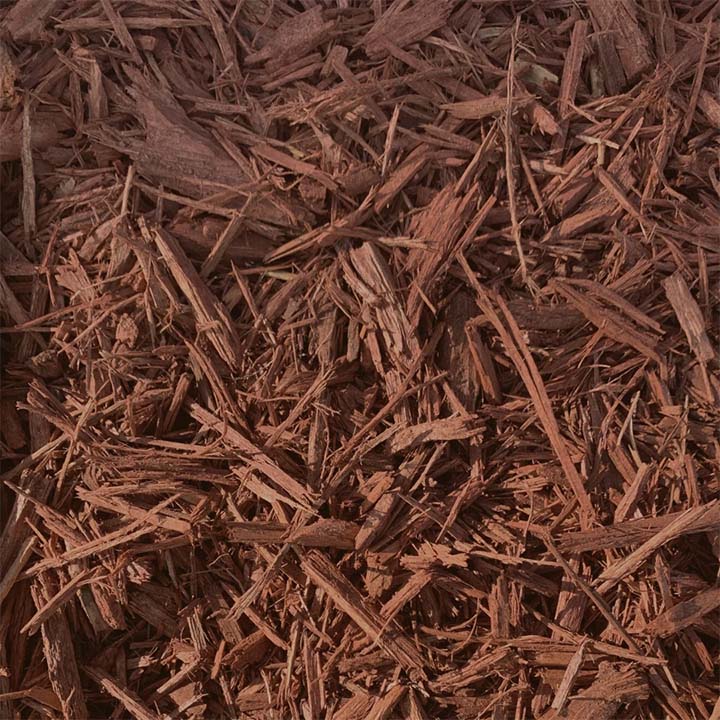 Aavailable in Bulk and 1.5CF bags.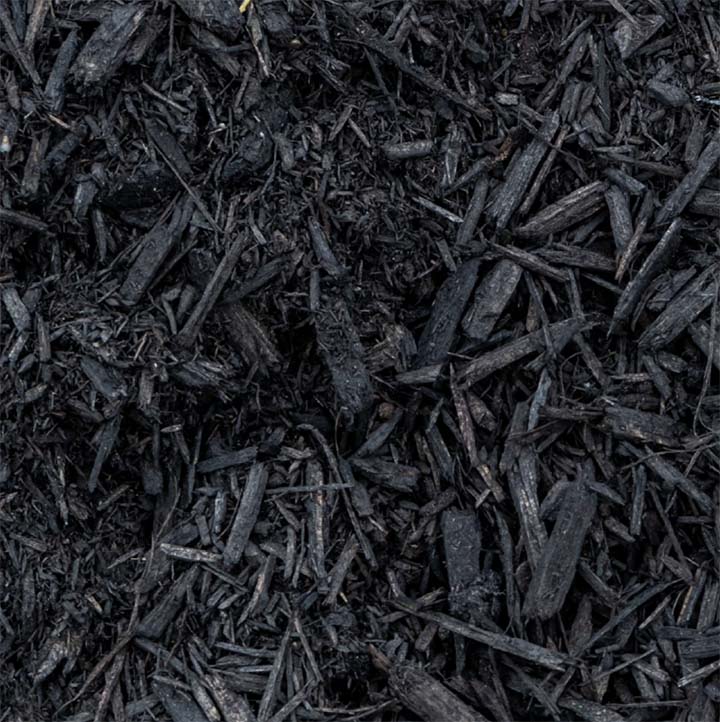 Available in Bulk and 2CF bags.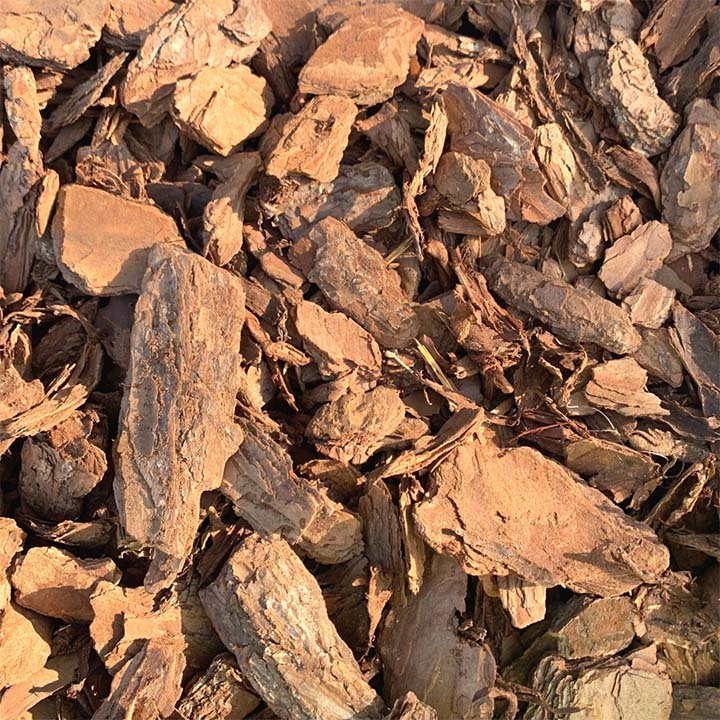 Large Southern Pine Nuggets, sized 2-4 inches
Available in Bulk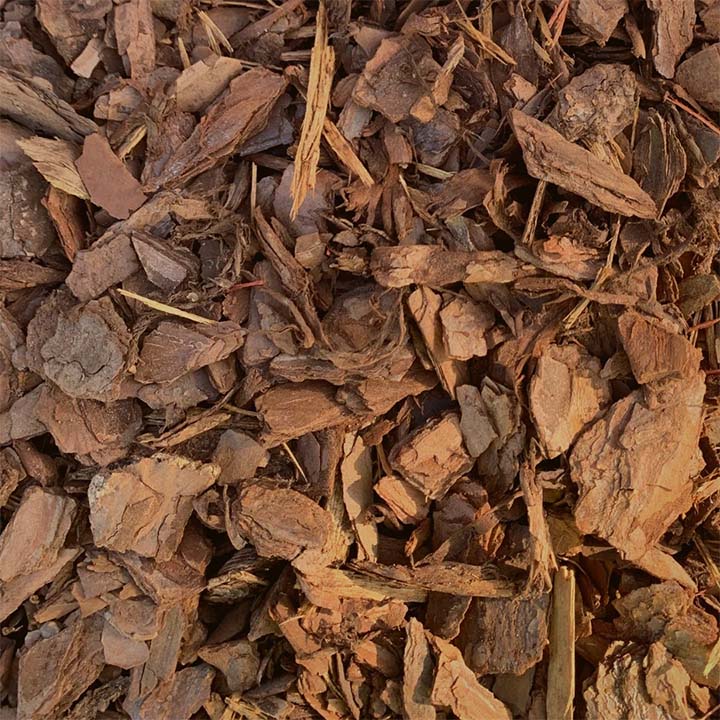 Southern Pine Mulch, sized 1/2 inches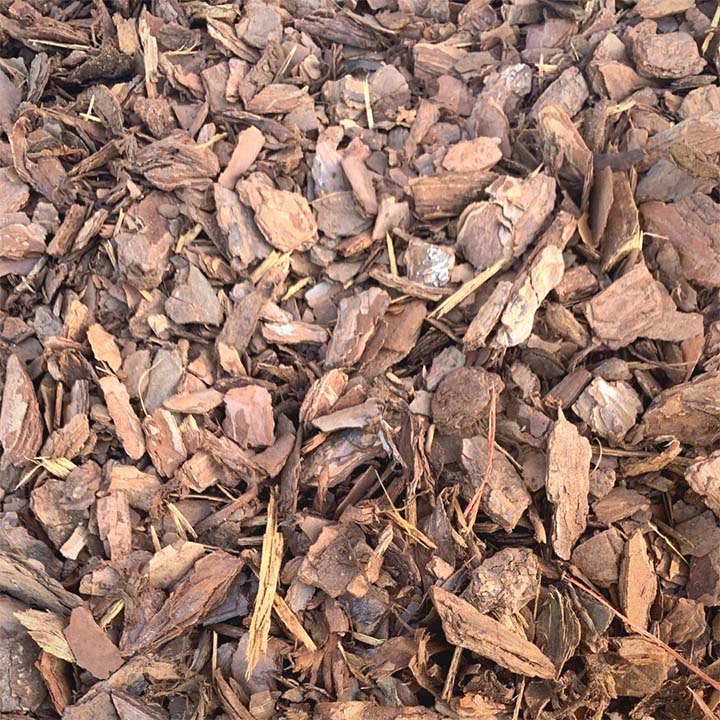 Medium Pine Nuggets, sized 3/4 inches to 1-3/4 inches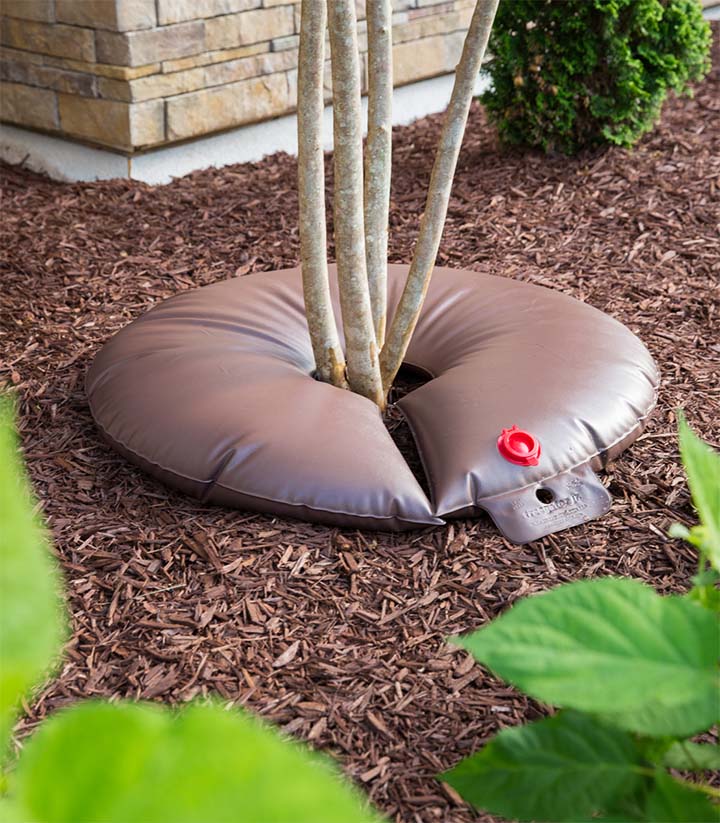 Treegator® Jr. Pro is a slow release watering bag for trees, shrubs or evergreens that features a low-profile design which enables it to fit under plantings with branches beginning only 6 inches above the ground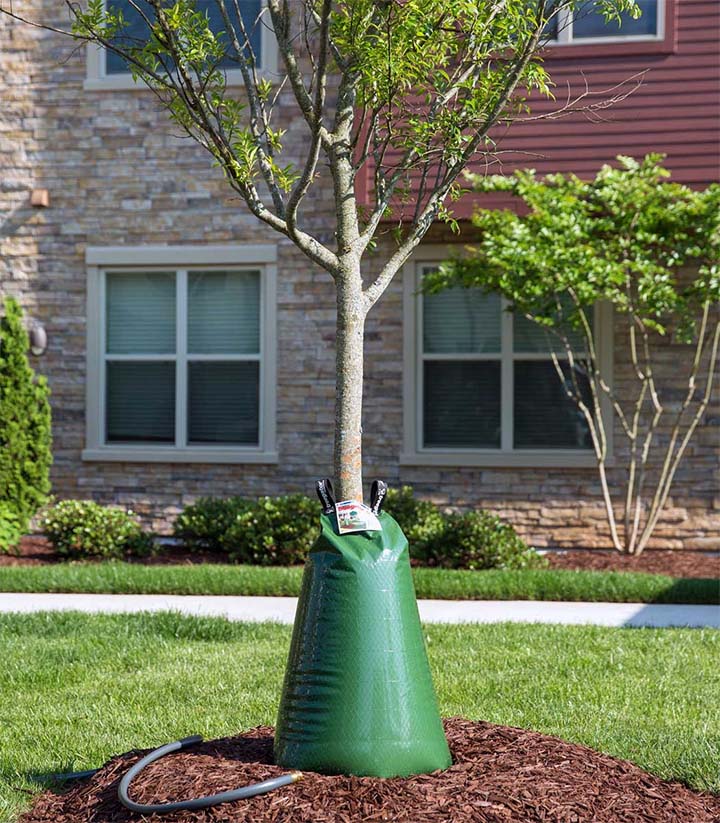 Treegator® Original is a slow release watering bag that is perfect for newly planted or established trees from 1 to 8 inches in trunk diameter, with branches beginning at least 25 inches from the ground or higher
ArborbraceTM Palm Brace Kit 5'L X 1", 1000LB Polyprop/Nylon UV Webbing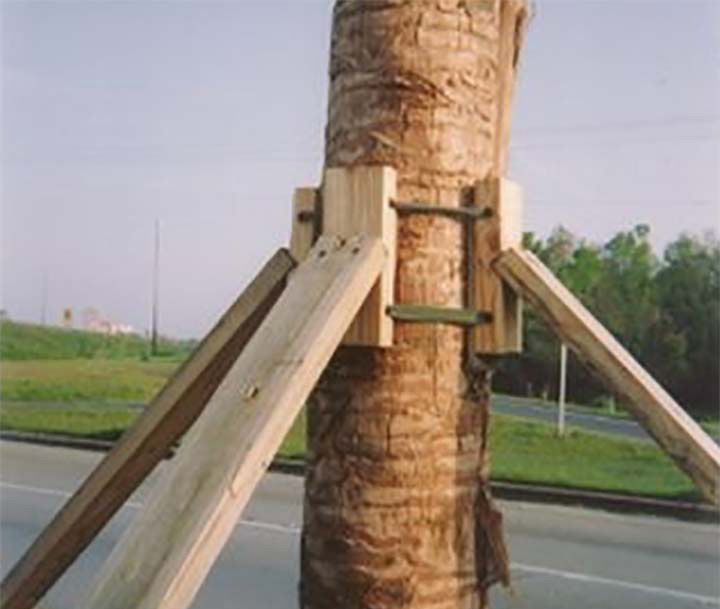 Burlap is pre-mounted on each wood block. No excess material means no excess moisture around the bark of the tree; greatly reducing the risk of fungus, disease, trunk discoloring and ant nests.
Straps are mounted through a wood channel so that the wood blocks won't slip -- potentially a risk with metal banding.
The green tree webbing has a approximately 900# tensile rating and the non-rusting locking tension buckles are rated at 1200# break strength.
Wood battens have a special notch that easily accepts your 2x4's as they lock the ground supports in place. No more wasting your time beveling wood.   Just snap them in place, nail, and go!
ArborbraceTM Palm Brace Kit 60"1/2" Stainless Steel Quick Release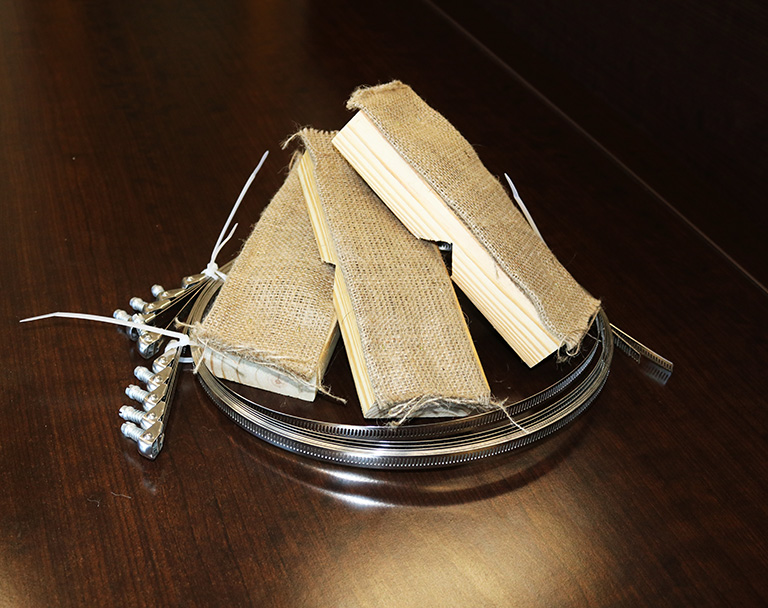 ArborbraceTM Tree Guying Kit with Hardened Nylon Anchor 2-4" Caliper Tree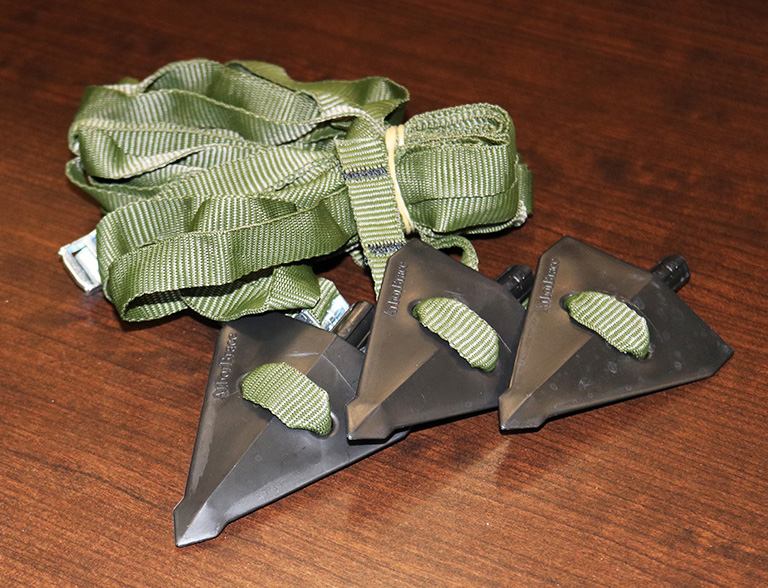 Nearly 3X faster to install than lodge poles
Requires no special tools
Tension buckles eliminates the need for turnbuckles
System comes ready to install
Blends into the landscape
Proven system preferred by Landscape Contractors
ArborbraceTM Jumbo Tree Guying Kit with Extra Thick Nylon Anchor 5-7" Caliper Tree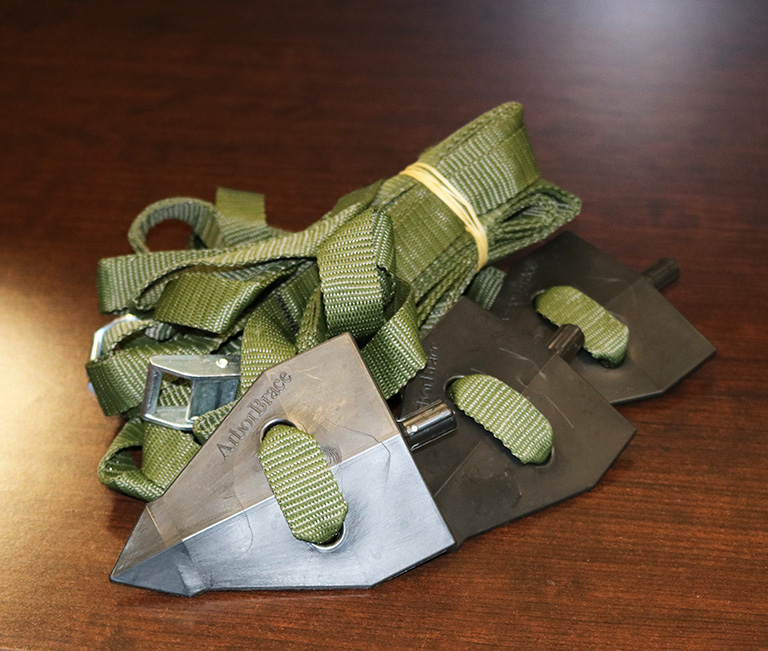 3/4" Soft Polypropylene Webbing with UV Protection, Olive Green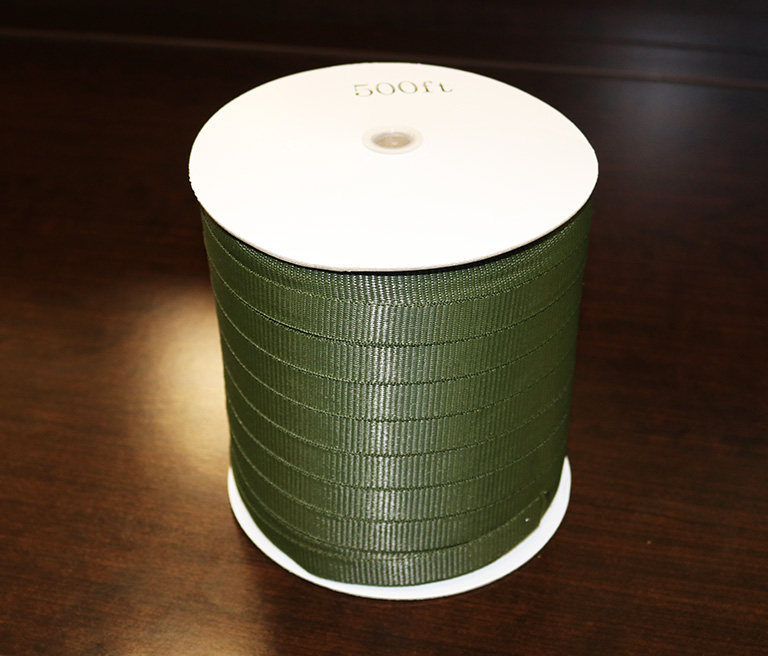 Tree tie webbing is 3/4" wide polypropylene (like nylon)
Approximately 900# break strength
Will not rot
500ft spool
12 per case
Agriform Planting Tablets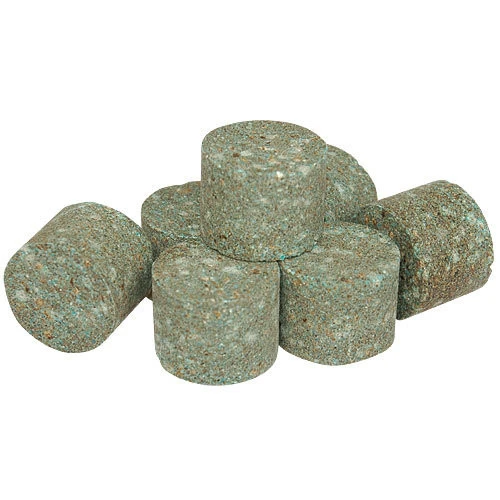 (20-10-5)
21 g Pack Size Pk/500
EPIC Deer Scram Outdoor All Natural Granular Animal Repeller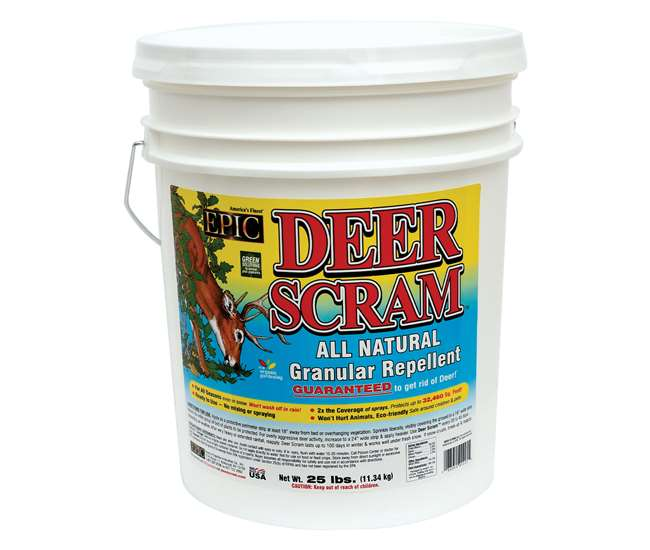 6lb Bucket
Protects 5,400 square feet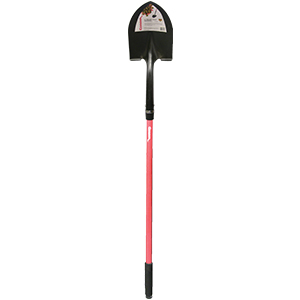 48in Fiberglass Handle
Brand: Corona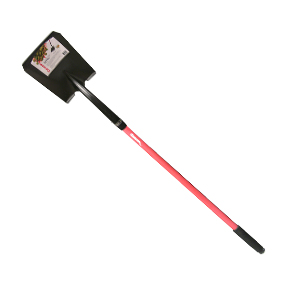 48in Fiberglass Handle
Brand: Corona
Trench Shovel General Purpose - 4"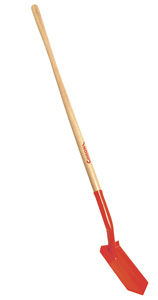 48in Ash Wood Handle
Brand: Corona
Lawson Tree Stake Kit 1-1.5" Caliper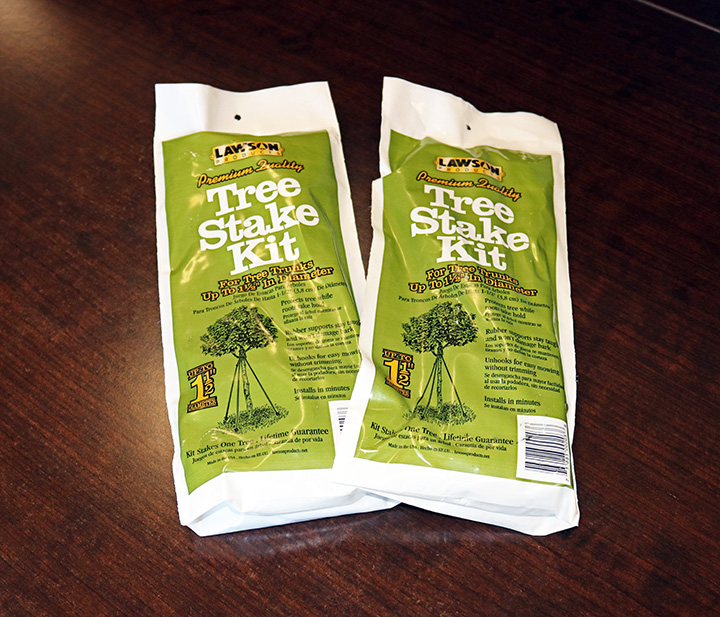 Commercial strength rubber supports
Straps are flexible allowing tree a slight natural sway
40" strap is good for up to 1-1/2" caliper trees
1/4", 4.5 ft lines
11" stake
Lawson Tree Stake Kit 2-3" Caliper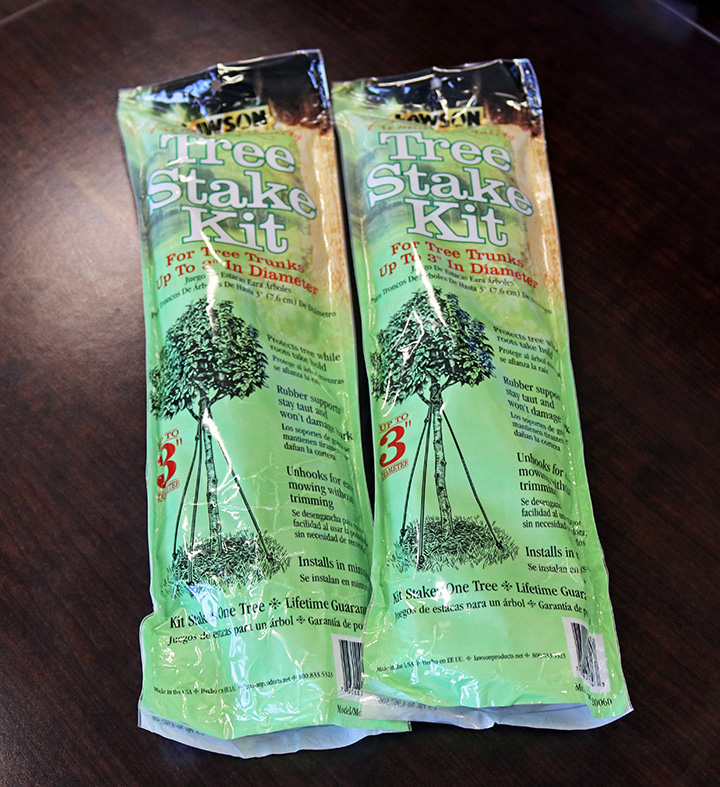 Commercial strength rubber supports
Straps are flexible allowing tree a slight natural sway
60" strap is good for 2" to 3" caliper trees
3/8", 5 ft lines
16" stake