To build an order with us, see pricing and for quoting purposes, simply request the password. Then, come back any time and enter the same password. Not seeing what you need? Give us a call at 386-754-0161 or send us an email at sales@greendynamix.com. We are Sourcing Specialists that can deliver even hard to find materials at the BEST price, directly to your job site. As your allied supplier, our goal is to show you the difference in using Green Dynamix and be the Highlight of our customers' day!
*This list updates frequently and pricing and availability are subject to change due to market fluctuations.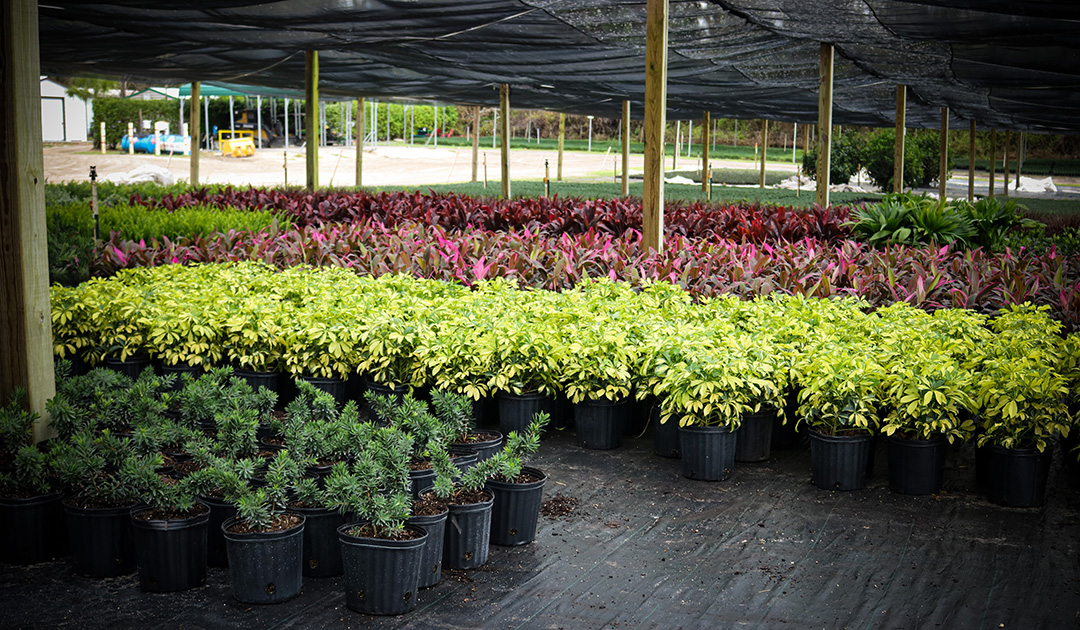 Eliminate your need to shop around. We have large quantities on-hand at all times at our 44 acre facility, allowing us to offer affordable and competitive pricing on all plants and trees. Need something special? We are Sourcing Specialists and can find the material you need, at the BEST price and deliver your entire order on ONE truck, DIRECTLY to your job site.