Affordable and competitive pricing on all materials.

Expansive Inventory Selection
Wide variety of ground cover, shrubs, trees and landscape supplies.

As Quick as Next Day Delivery
Get everything you need on one truck.

Customized Delivery Service
Weekly deliveries throughout the Southeast.
Pampas Grass
Specs: 3 Gallon, 20"-24"H, 14"-16"Spr
Item Code: 3CSPGS
Picture Taken: 6/5/2023
Butterfly Bush 'Sangria'
Specs: 3 Gallon, 10"-14"H
Item Code: 3BBSS
Picture Taken: 6/5/2023
Viburnum 'Walters Select'
Specs: 7 Gallon, 22"-36"H
Item Code: 7VWSS
Picture Taken: 6/5/2023
Viburnum Odoratissimum
Specs: 15 Gallon, 30"-48"H
Item Code: 15VOS
Picture Taken: 6/5/2023
You are busy and we understand! Our goal is to save you time and energy when sourcing your job's materials. We do this by offering a one-stop-shop for landscapers. We offer an unmatched selection of plants, and can source specific materials that are hard to find, eliminating your need to shop around.
We offer credit terms to keep you on track and on schedule. We have our own delivery truck fleet so we can deliver directly to your job site. We now offer landscape supply such as mulch, tools, tree stakes and more. From start to finish, our knowledgeable staff is willing to help you with any question or concern you may have about your order.
How can we be "The Highlight of Your Day?"
1,200+ Plant Varieties Available

Easy Ordering

Credit Terms Available

Landscape Supply
Quick Multi-State Delivery

Dedicated Account Executives

One-Stop Shop Approach

Your FULL Job, From ONE Supplier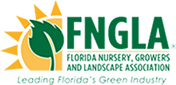 Our Partner Customers enjoy a one stop shopping experience which offers credit terms, fast estimates, convenient deliveries and wholesale pricing.
EXCLUSIVE Information & Offers
From Ground Cover to Trees & Landscape Supply