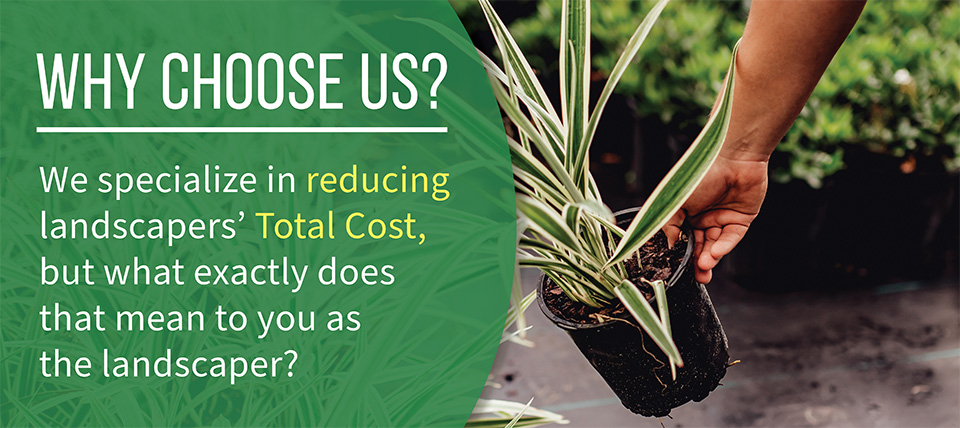 Our goal is to save you money by doing the hard leg work in sourcing quality material that meets specs, at the best price, getting it all on one truck, delivering exactly when you request it and ensuring you are satisfied at every step of the process. Keep doing what you do best and let us help take the burden of sourcing and delivery... it's what we do best!
What happens when you place an order with Green Dynamix?
Your dedicated Account Executive ensures we have the full details of your project. They verify specs on material, delivery date and address. We may even suggest alternative material that can be sourced at a better price, while still meeting your requirements.
Our purchasers go to work aiming to secure the best quality at the best price. We have many partner growers that provide exceptional levels of fulfillment and quality. In the event they don't have the material you need, we will search the entire southeast region and beyond.
Our logistics department receives the sourcing orders and coordinates pickup of any materials needed to fulfill your entire order. We consistently have trucks throughout the southeast region that are able to pick up at a moments notice whenever necessary. 
Any material that was sourced for your order is then received at our Lake City location, where it undergoes multiple strict quality control processes by our crews and operations department. This includes a final accuracy check prior to loading. 
Your entire order is loaded onto one truck to be delivered at the date, time and location you request. Our dedicated fleet drivers assist your crew with  accuracy counts at unloading. If the material does not meet your standards, it is returned and we correct the error by re-shipping as soon as possible.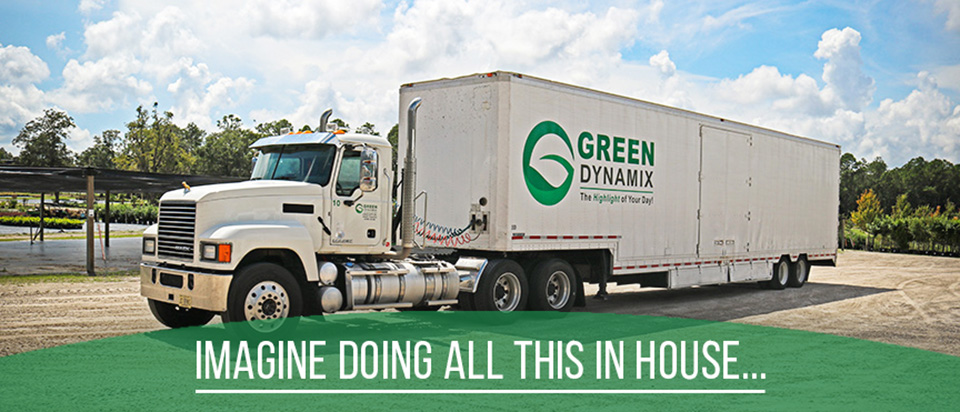 While certainly possible, are all the soft costs to perform these tasks truly part of a landscaper's business model? Some will debate they can always source cheaper in-house. However, think about the value you get using Green Dynamix versus the time and resources you spend sourcing your materials in-house.
Many growers are unable to provide exact consistency to quantity because they are bound by what they currently have in their crop.
We source from 100+ growers to make sure all the specs and quality requirements are obtained.
Also, we aim to arrive exactly at the time and date requested.
With current labor rates, do you want your expensive crews standing around waiting for material to arrive and possible on multiple, different shipments?
We have heard from many acquired customers that they have experienced total unproductive days due to shipment delays or errors in the order.
Imagine paying your entire install crew a full days wage and receiving zero productivity.
Consistent Quality, On Time
Making it easy for Raving Fans to grow!
To become the highest rated company by Net Promoter Score
We strive to stay innovative, simple & learning
We believe we can accomplish more together than individually; we work & win together
Have a productive and fulfilling work environment by strengthening the relationships with our partners & team
Be the Highlight of our customers' day
Follow through on what we say