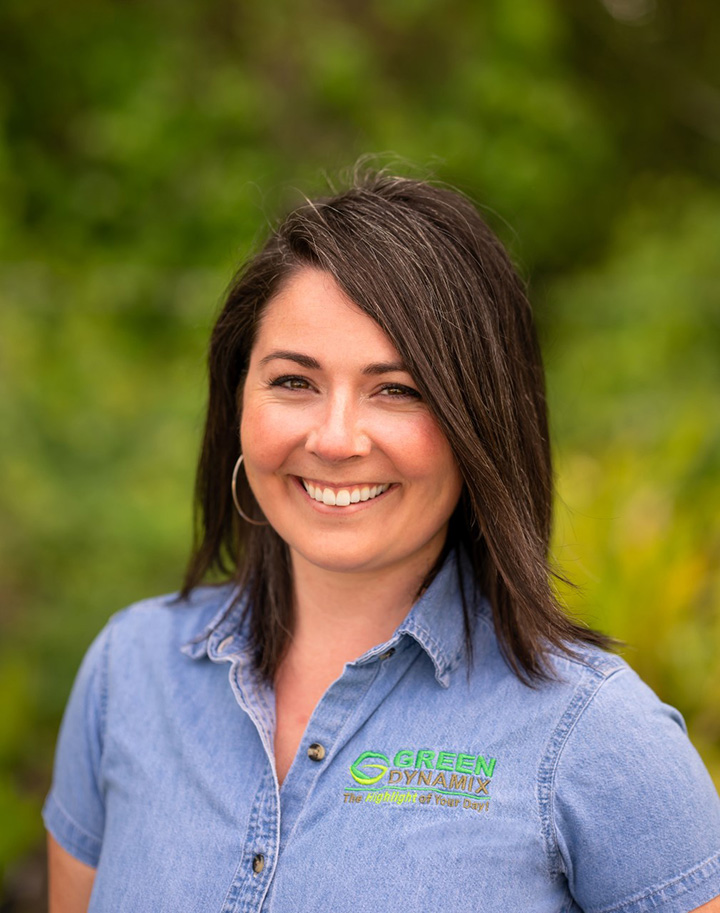 In August of 2020, Abigail "Abby Brooks" joined our team as an Account Executive for the Savannah, GA area. Through her dedication and passion for serving our customers, she was promoted to Senior Account Executive and her territory now stretches far up and down the east coast line. A native of Atlanta, Abby is no stranger to the Southeast and its landscapes and has worked in several facets of the Green Industry.
After procuring her Business Administration degree, she made the decision to shift her focus from general art school to landscape design and horticulture. Her goal was to surround herself with like-minded people that share the same level of passion and enthusiasm for the industry.
Abby said, "The Core Values at Green Dynamix are extremely important to me and the care and attention to detail aimed at making our customers' days run more smoothly is exactly what I was looking for in my next career chapter." While studying horticulture, Abby was accepted into an internship that opened the door to the Green Industry for her. Her career path has allowed her experience in Landscape Design, Project Management and Installation, Commercial and Residential Landscape Sales, Floriculture Design, Propagation and Hybridization, Soil, Mulch and Compost Wholesale and Business Development and even Heavy Equipment Operation.
What stands out more than her extensive experience in the industry is Abby's true love for plants and the positive effects they have on people. This passion was cultivated from a young age and grew into her life's work. Abby explained, "I love making people smile and aim to bring beauty to people's lives every day. To be able to facilitate the beautification of a landscape truly makes my heart full."
True to form, Abby loves the outdoors and taking care of an array of indoor and outdoor plants, but when her hands are not in the dirt, she loves traveling, drawing, painting, sewing and cooking. She and her husband, Christopher, enjoy creating woodworking projects together and checking out the beautiful sites Savannah has to offer with their two young children, Arthur and Woodson, along with one spoiled brown dog, Gypsy. We are thrilled to have Abby on the Green Dynamix Team!